Terry - SPLXTREM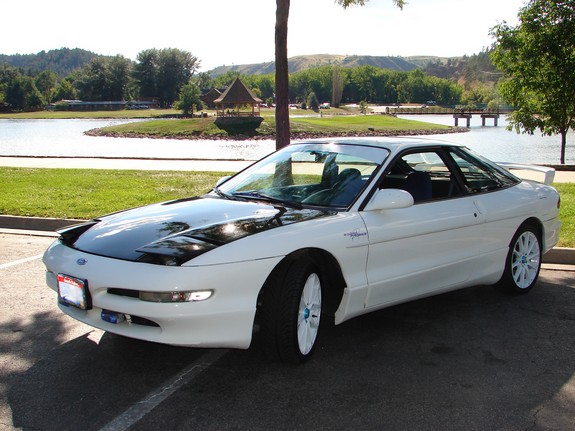 1994 PSE - ATX - Rapid City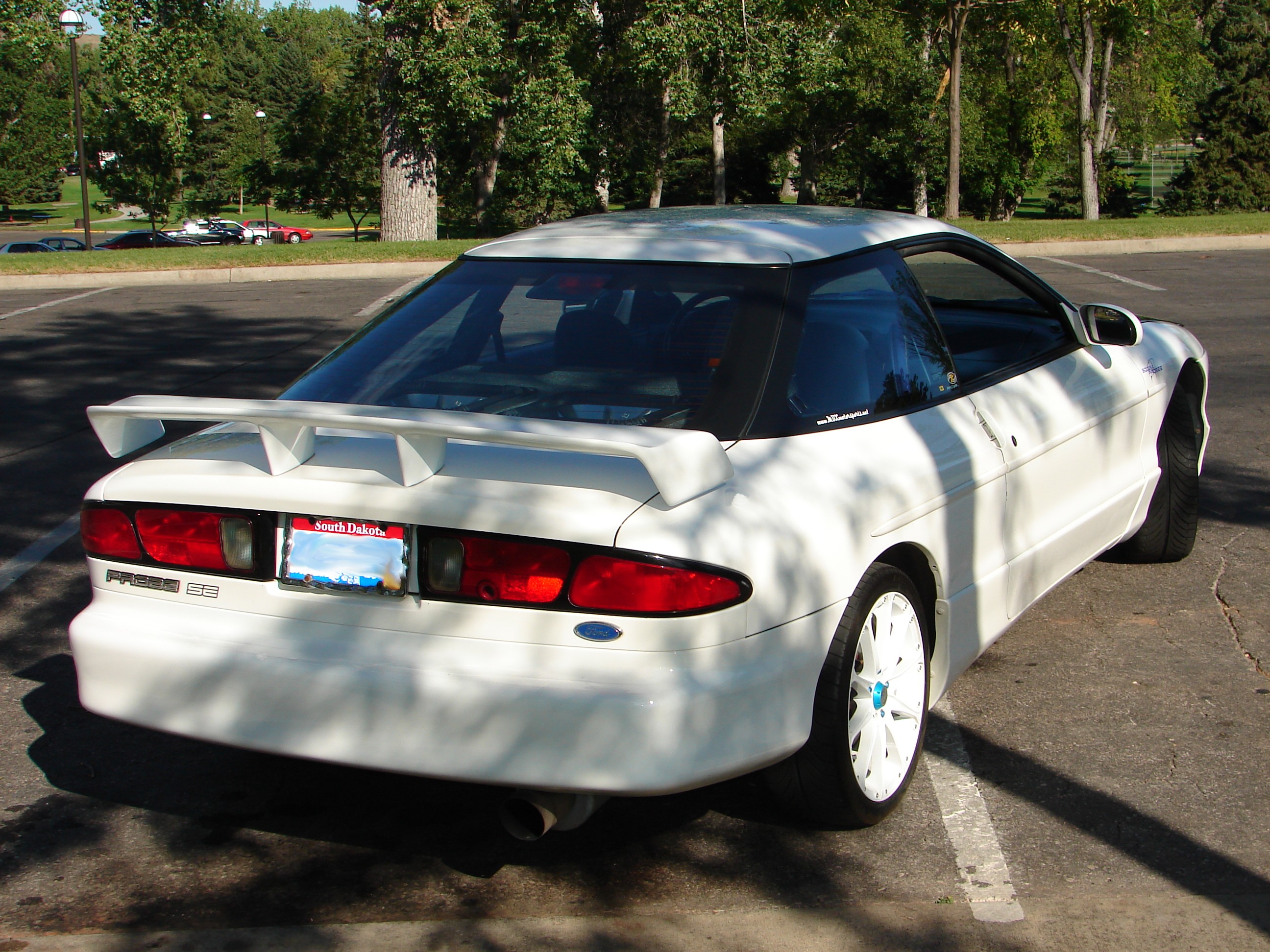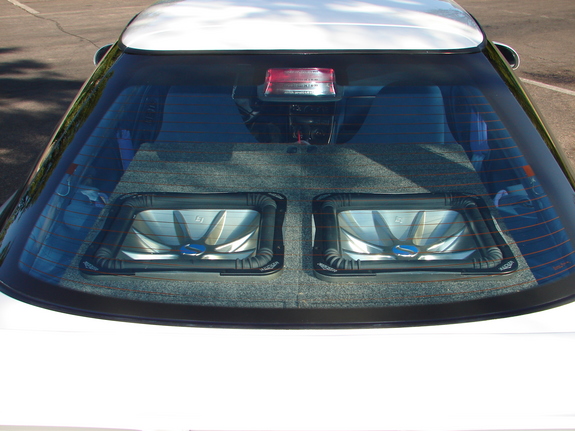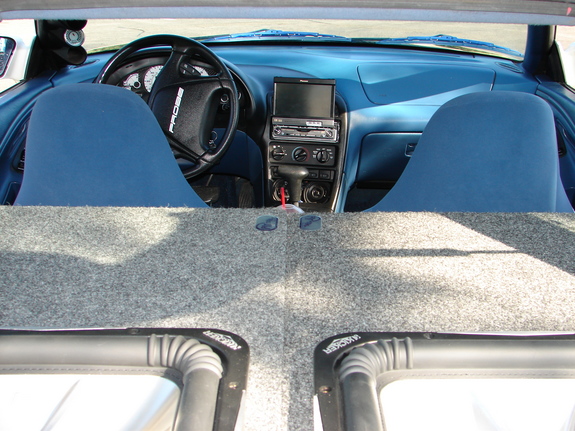 Mod List
Vis racing carbon fiber hood, Fibercation carbon fiber headlight covers, Motegi MR4 17" rims wrapped in Kumho rubber, Andy's Auto Sport Intimidator full body kit(waiting for paint), Aerogear predator hood(waiting for paint), JSP grand touring spoiler, '96 tail light conversion, GTS center reflector(waiting for install), Arospeed cold air intake, Mr. Speed a/c mounted m62 supercharger setup(on order) w/ Greddy type S blow off valve, Walboro 255lph fuel pump, Fuel pressure regulator, '92 Probe GT 280cc injectors, OBX header, Magnaflow catback, bored throttle body, front and rear strut braces, rear seat delete, Tokico illumina struts w/ dropzone coilovers, MBX Motorsports drivers and passenger side a piller triple gauge pods w/ Autometer C2 gauges, MBX Motorsports eq dual gauge pod, sleepy eye mod, Avh-p7500dvd mobile video/audio headunit, 2-15" Kicker Solobaric L7's, 2- Kicker KX1200.1's, 1- Kicker SX700.4, 2 pair- Kicker resolution component sets, 2 pair- 8" Kicker resolution midbass drivers, 1 pair- Kicker 3" resolution components for center channel, 1- Audio control overdrive line driver, 4- SP1000 stinger dry cell batteries, Stinger expert series interconnects and wiring, 2- 5 farad Stinger expert series capacitors.
Terry - SPLXTREM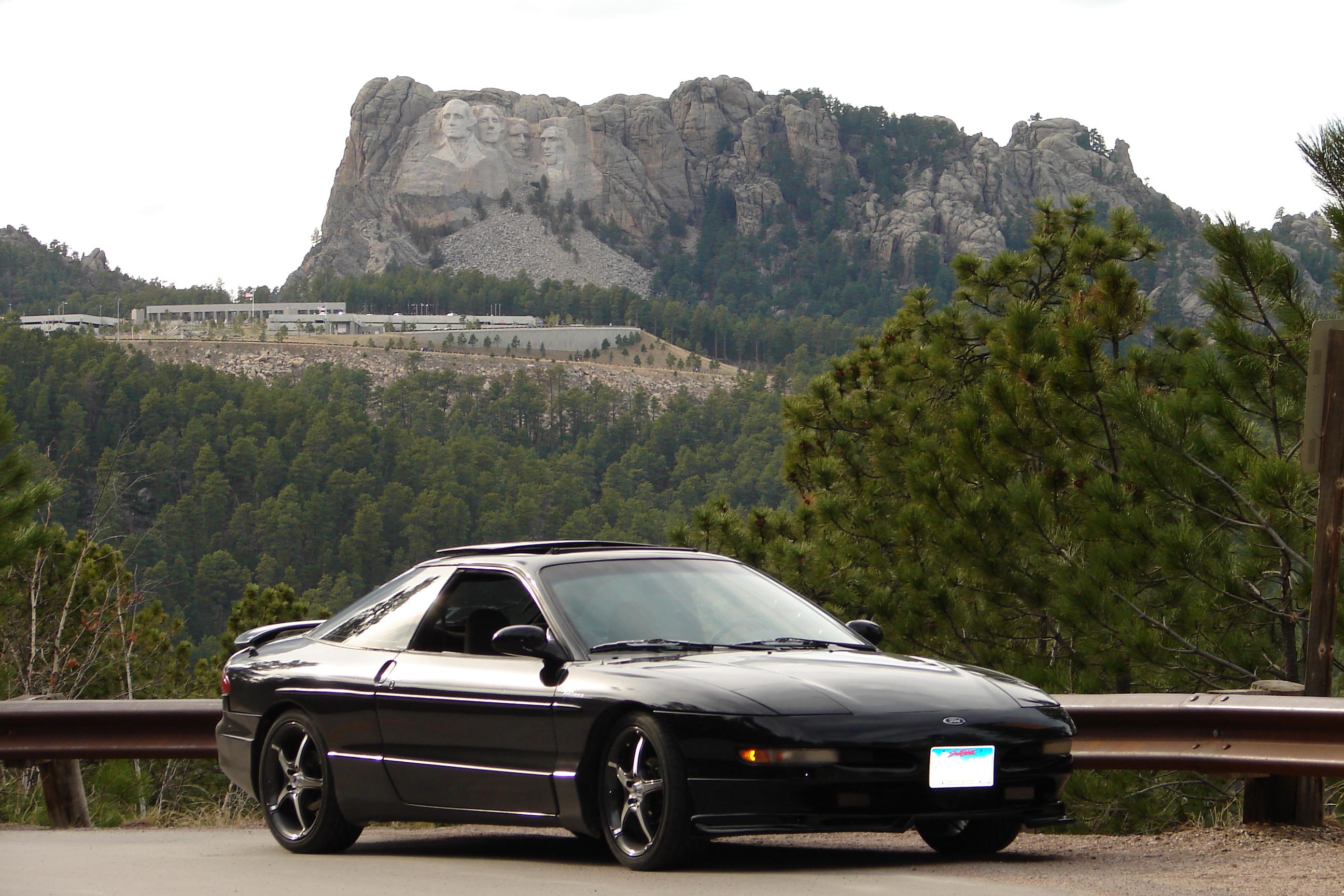 1995 PGT - MTX - Rapid City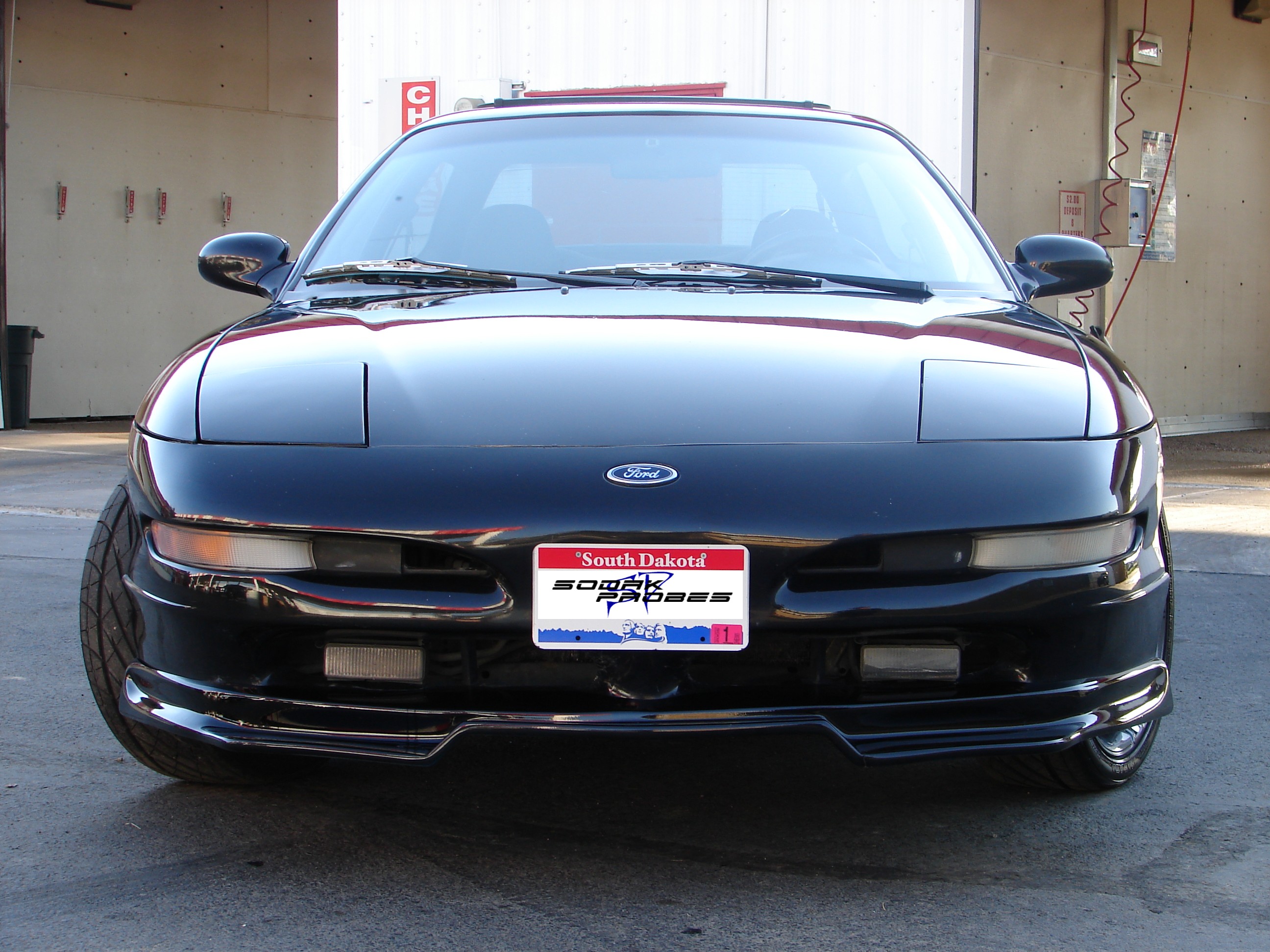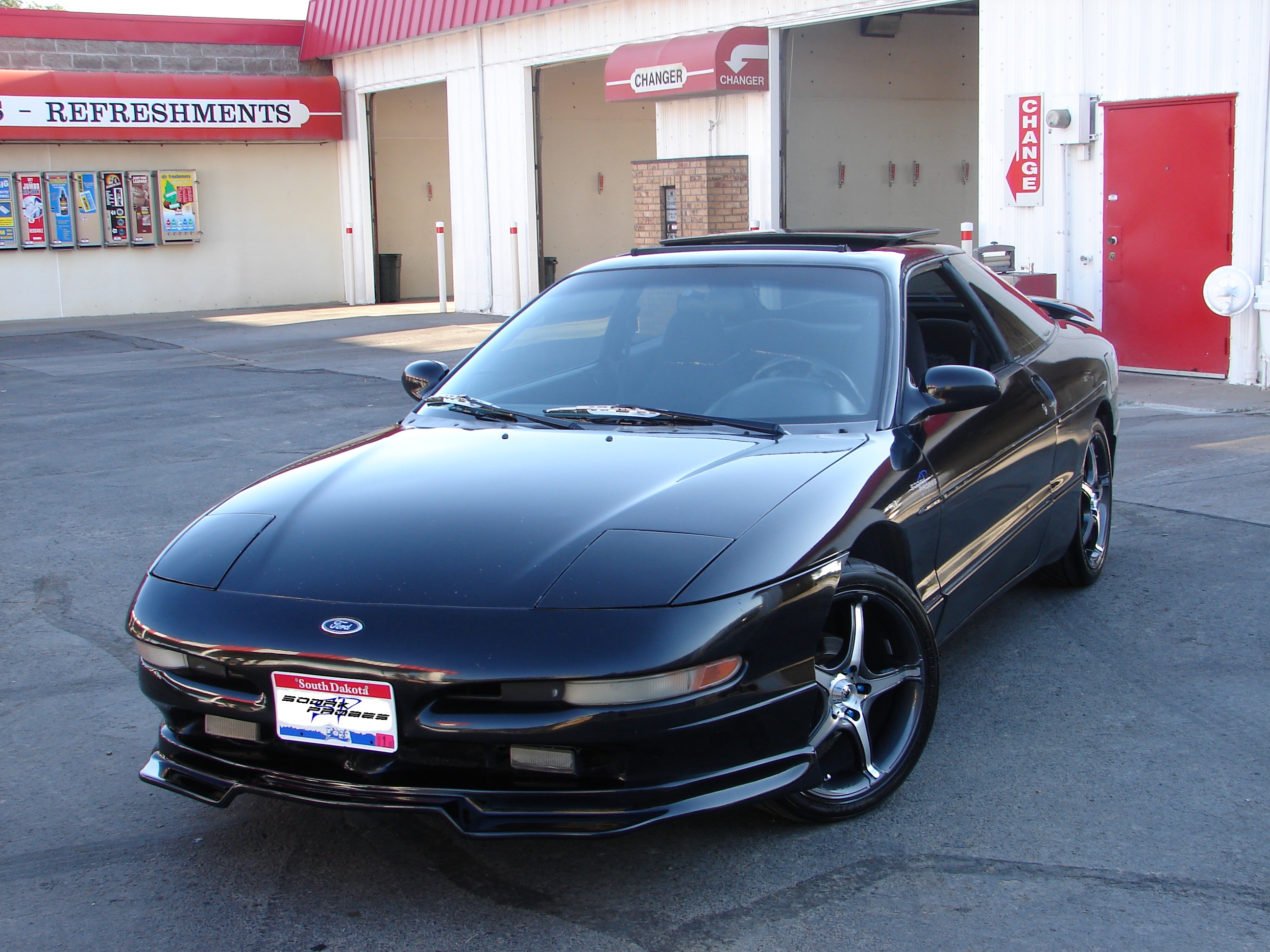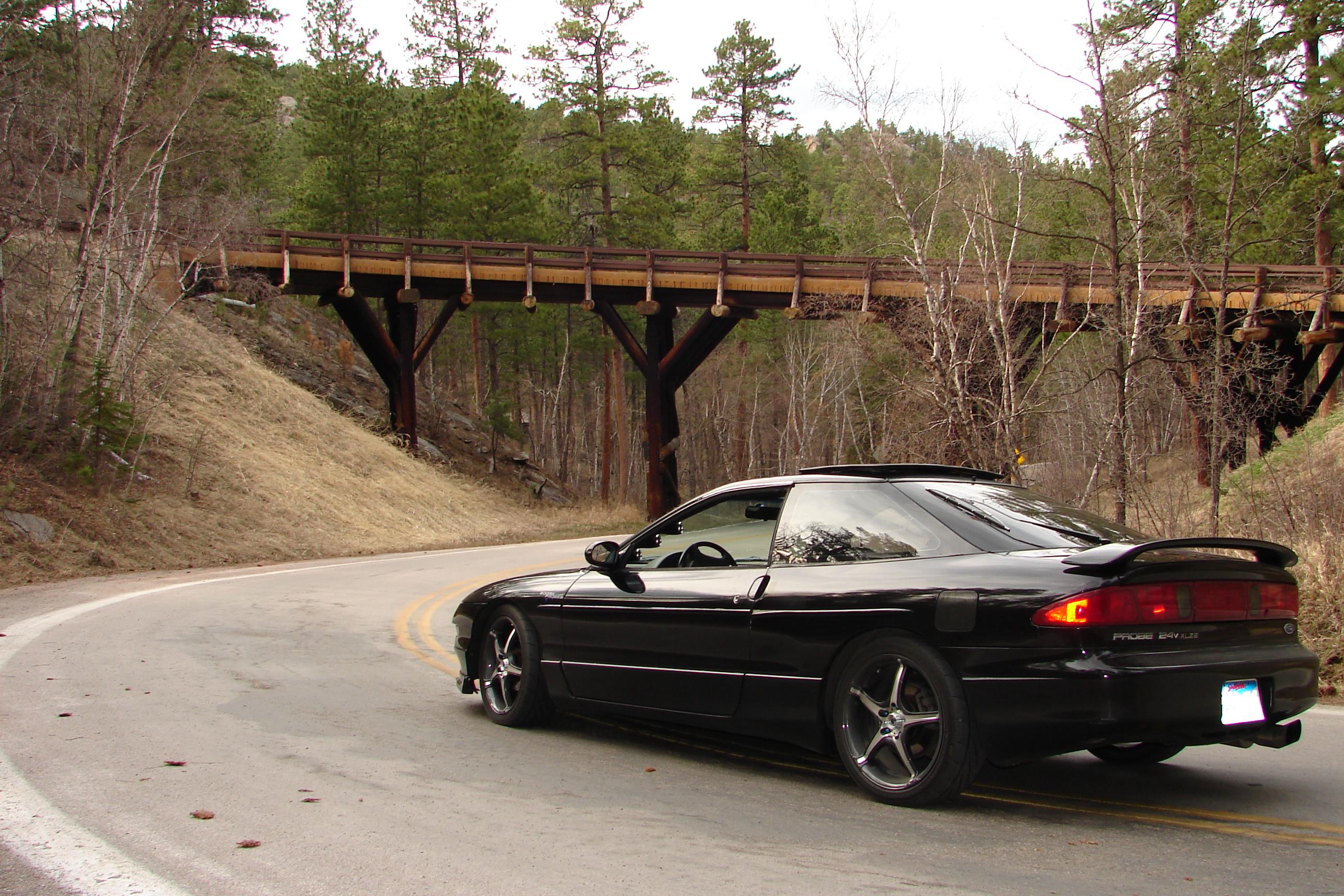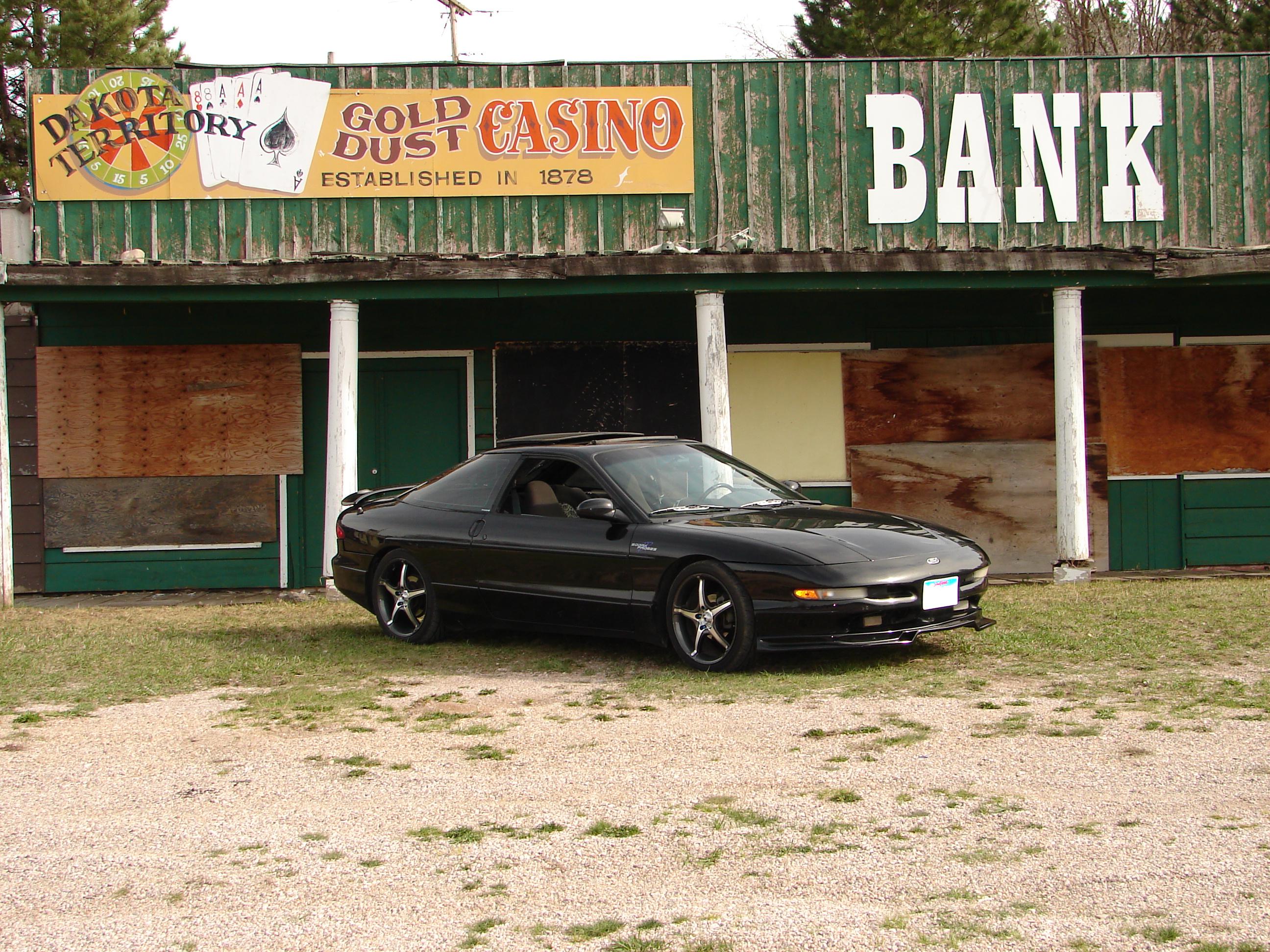 Mod List
ATX to MTX swap, Fidanza flywheel, Spec stage 3 clutch, RR-
Racing stainless braided clutch line, RR-Racing front and rear motor mount inserts, PRD short throw shifter, Ludespeed turbo pipes, Turbonetics stage 3 60 trim turbo, Greddy type S blow off valve, Tial 38mm wastegate, Spearco front mount intercooler, Greddy Profec B series II boost controller, Greddy turbo timer, MBX Motorsports a piller triple gauge pod, MBX Motorsports eq gauge pod, Autometer Cobalt gauges (boost, air/fuel ratio, Dpic, nitrous pressure, fuel pressure, pyrometer), Tein 16 way adjustable SS Damper suspention w/ EDFC electronic suspension controller, PRD 16mm sway bar w/ Moog endlinks, Front and rear strut tower braces, Probe Addiction 1200* 9mm ignition wires, Probe Addiction diamond plate spark plug cover, Megasquirt standalone fuel & spark management system, Silver vein powdercoated KLZE intake manifold, KLZE heads, Colt Cams turbo grind cams, MBX motorsports crank pulley, Walbro 255lph fuel pump, MBX dual fpr kit, Test pipe, Magnaflow catback w/ dual tip muffler, NX wet nitrous kit w/ remote bottle opener and purge valve, Battery relocation, Candy blue saphire powdercoated mazda valve covers and fuel rails, Momo shift knob boot and steering wheel, Custom Millenium silver painted interior, blue neon interior lighting, FX Designs Combat lip, 18" Konig Trouble's in graphite/polished finish wrapped in Yokahama Parada spec 2 rubber, Probe Addiction Scoote carbon fiber hood, Carbon fiber sunroof panel, Fibercation carbon fiber fuel door, Fibercation carbon fiber arm rest, One off Carbon fiber fenders, Weight reduction, 90mm Projector headlight conversion (waiting to get installed), Autopower race rollcage(on order), Sparco Milano racing seats in black(on order), Sparco cam lock 4 point race harnesses(on order), 13" racelight light weight rims and Hoosier drag slicks to use during track day(on order).
Terry - SPLXTREM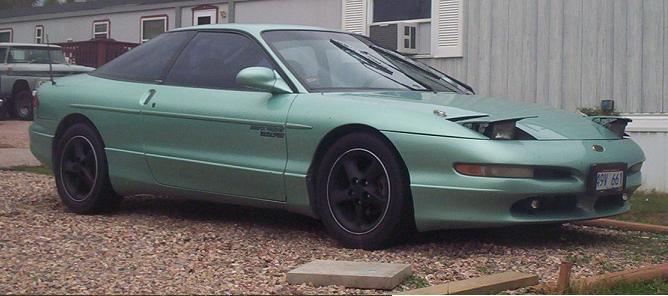 1995 PGT - MTX - Rapid City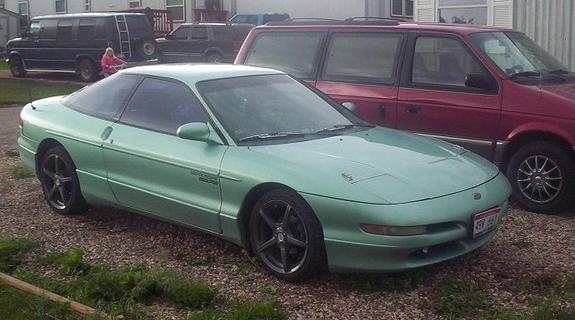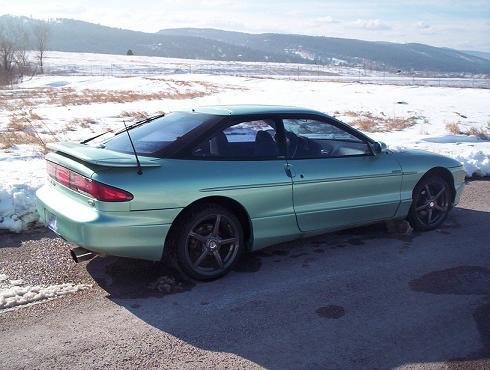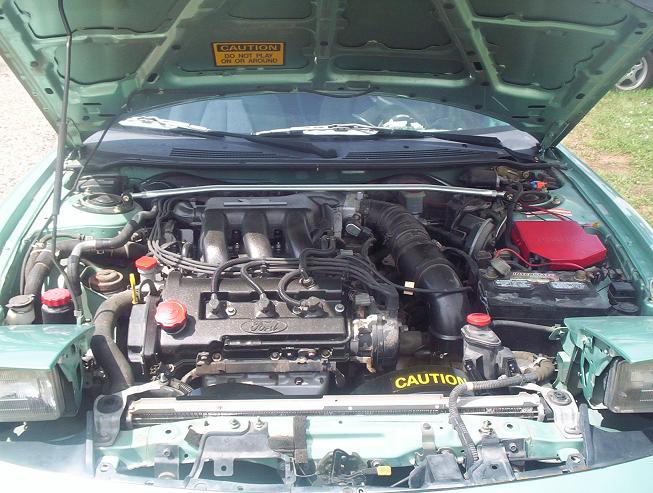 Mod List

Major weight reduction(completely gutted), RR-Racing front and rear poly motor mount inserts, HD cold air intake, Magnaflow catback exhaust, Honda short throw shifter, flat black painted stock rims, gunmetal painted valve covers and intake mani, sleepy eye mod. Car has been parted out and sold for scrap.
Adam - Brthemn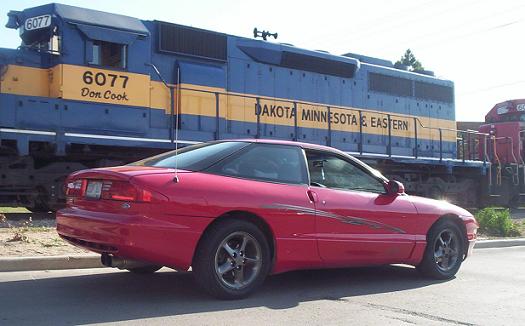 1994 PGT - MTX - Grand Forks, ND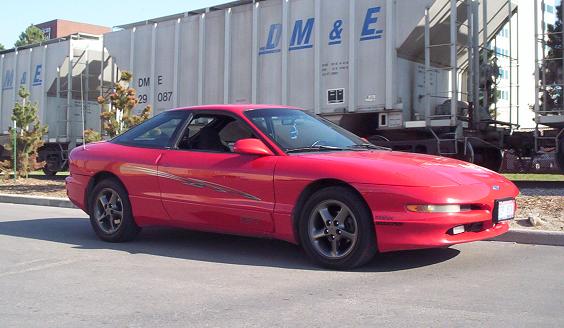 Mod List
HD cold air intake, cat back exhaust, weight reduction, 17" Exel rims, front and rear strut braces, Red painted interior. Adam is currently in the Air Force protecting our freedom!!!!
Ryan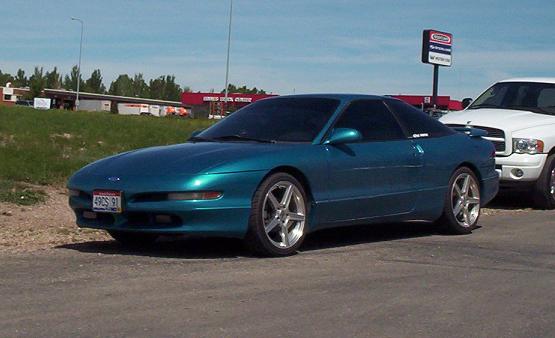 1994 PGT - MTX - Rapid City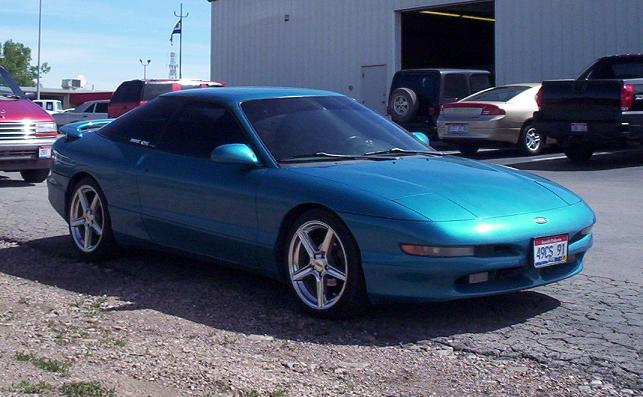 Ryan sold his car. The car was totaled not even a month after being sold. She was a beautiful car and will be missed.
Lacey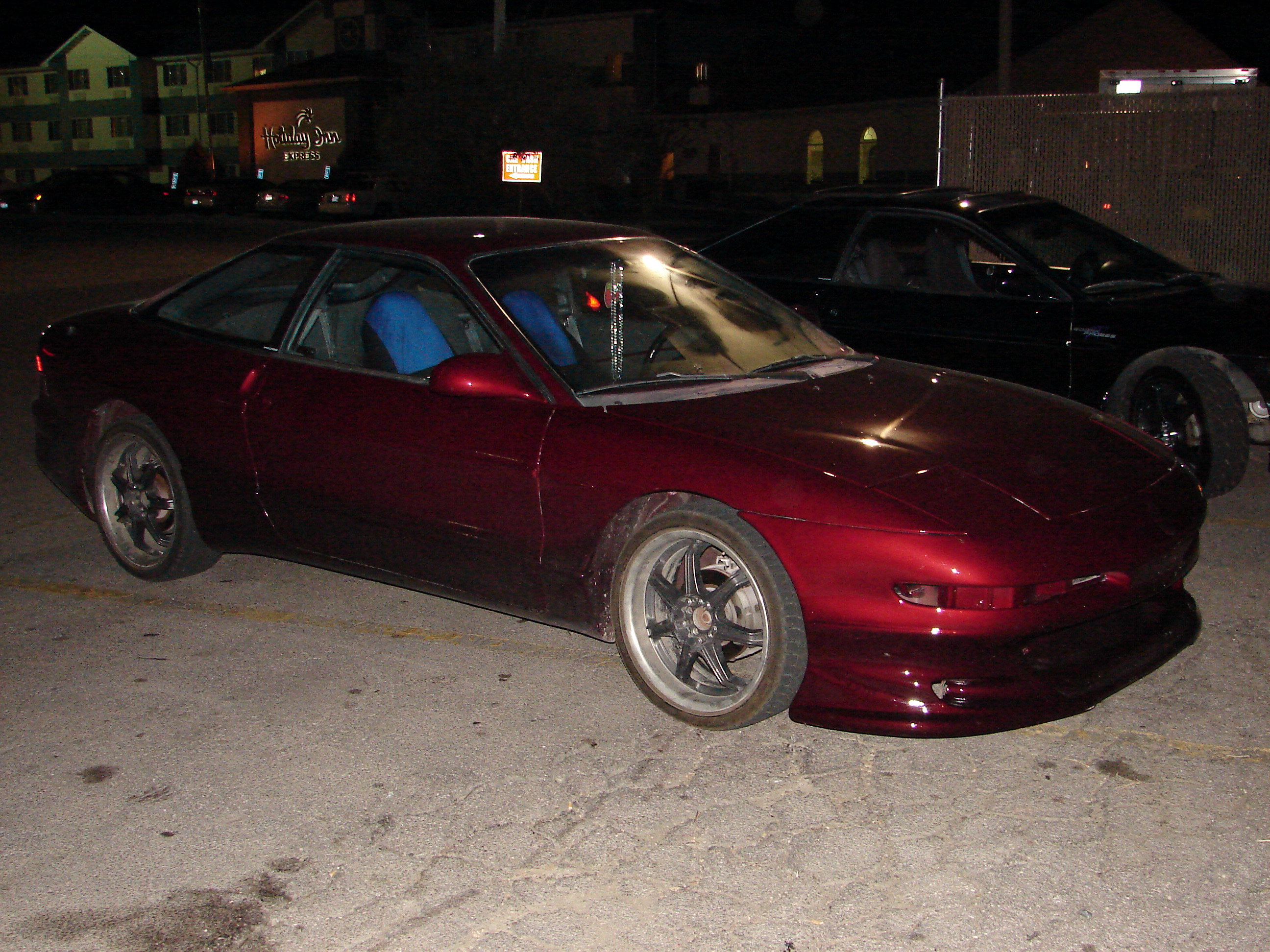 1993 PGT - MTX - Rapid City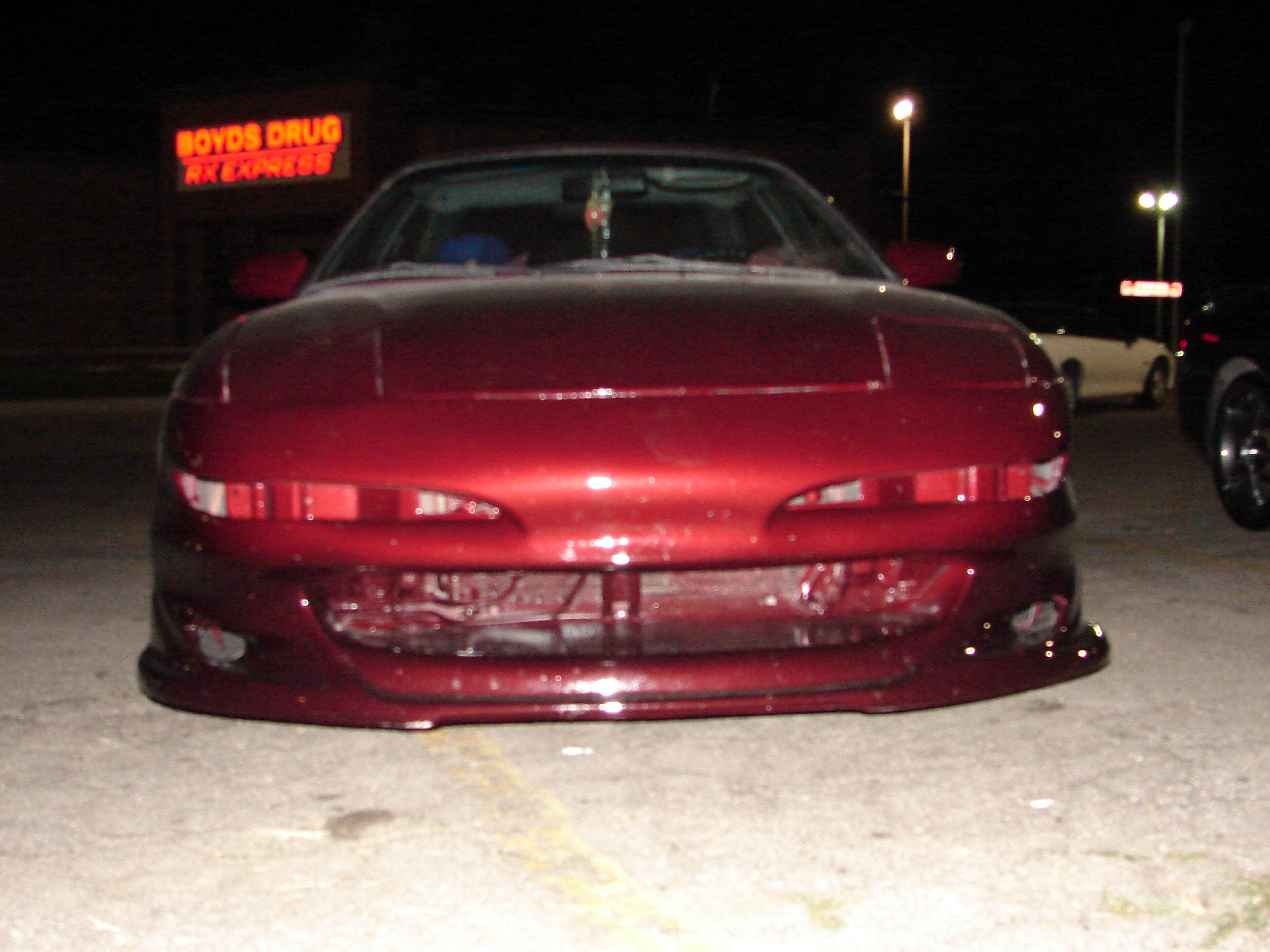 Mod List
Sinsei body kit. Custom fade paint job. 18" aftermarket wheels and tires.
Cody - low-gt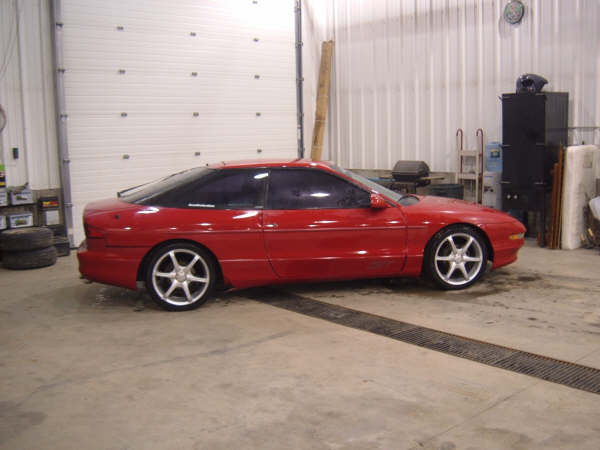 1993 PGT - MTX - Whitewood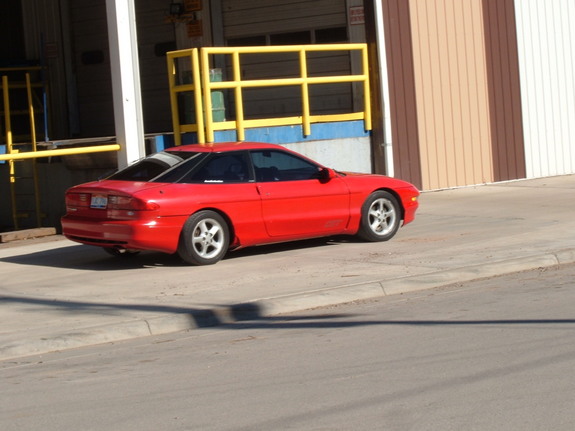 Mod List
Dropzone lowering springs, KYB struts.
Brian - Dreadnought_LX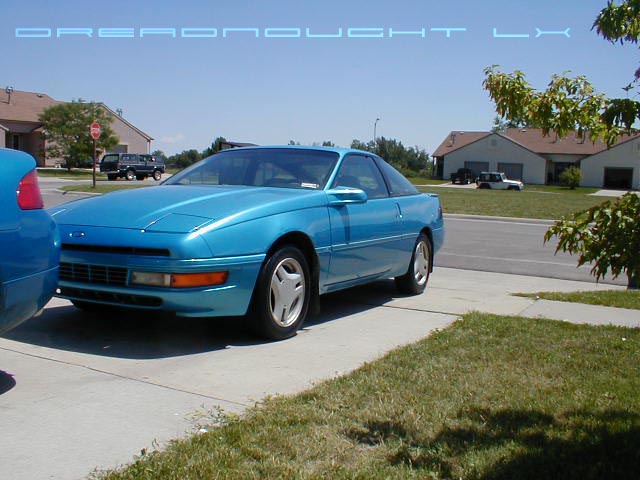 1992 PLX - MTX - Rapid City
Brian - Dreadnought_LX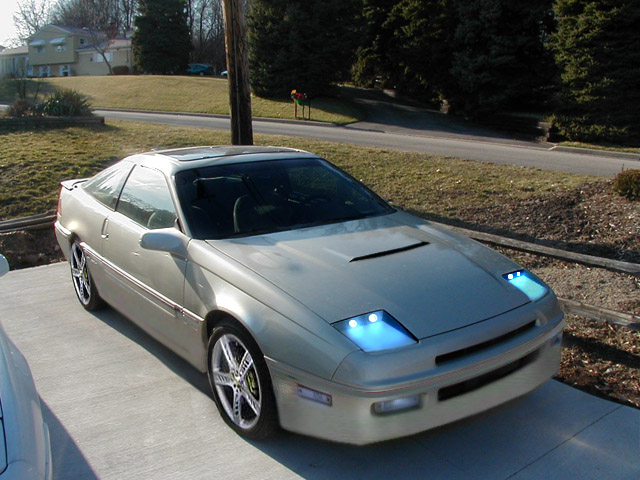 1989 PGT - MTX - Project car (future look)
Seth - shogun97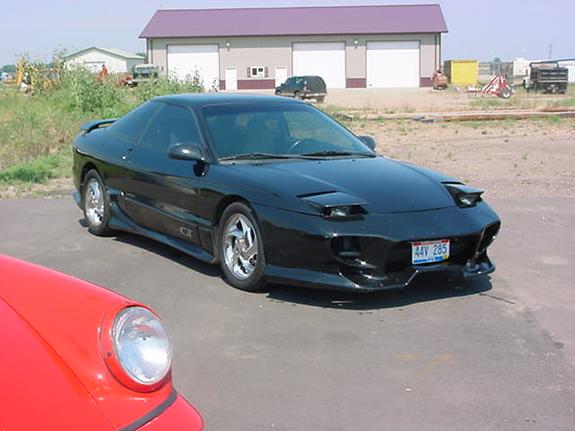 1997 PGT - MTX - Alcester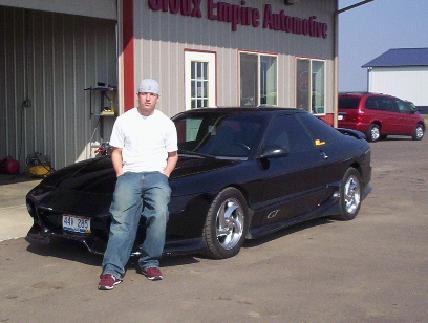 Mod List
Full Shogun body kit, sleepy eye mod.
Nic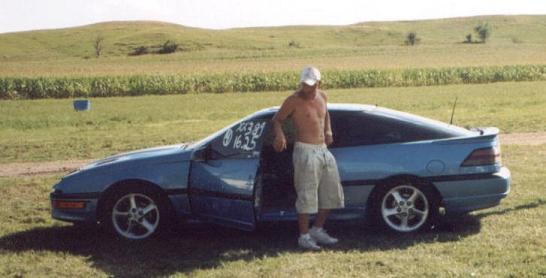 1992 PGT - MTX - Yankton
Ben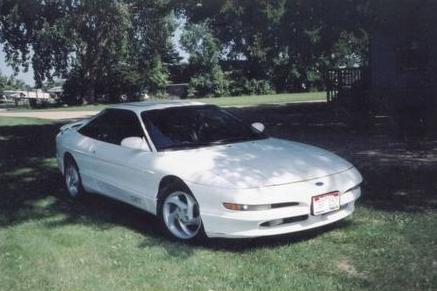 1995 PGT - MTX - Yankton